Ecomanglares Sierpe Lodge
Roomy eco-cabins surrounded by ample gardens right on the side of the Sierpe River
Ecomanglares is in the middle of ample nature, with a whopping 9.4 acre (3.8 hectares) property, located right on the edge of one of the tributaries of the Sierpe River system. In this natural paradise, Ecomanglares offers 5 individual cabins with private balconies and bathrooms, as well as 2 individual rooms that have A/C. All rooms include a free breakfast, and guests are always raving about the high quality of the traditional breakfasts offered here. It's the ideal place to stay to go explore the Sierpe River system, and the wide array of animals that call the river home. Bikes and kayaks are rented directly from the property to go explore the wild environment around Ecomanglares. What's more, guests can enjoy some fishing right from the property's private docks. These quaint and secluded cabins are located a bit outside of the small river town, 2km exactly, or a short 5 min drive. Staying a bit outside of town ensures that guests get a true nature experience, off the beaten path, in the ideal place to both adventure and relax.
Accommodations
Send us an email to reserve your room and mention that you found us through Destination Sierpe to receive a discount!
Contact info for reservations below.
Cabins 2, 3, 4, & 5
Sleeps: 6
Beds: 1 queen, 4 individual
Price: $50 for 2 people
$15 each additional person
Free Full Breakfast
Private Cabin
Private Balcony
Private Bathroom
Coffee & Coffee Maker
Wifi
Fan
Free Parking
Kitchen
Living Room
TV
AC
Cabin 1

Sleeps: 4
Beds: 1 queen, 1 individual, 1 pull-out couch
Price: $75
Free Full Breakfast
Private Cabin
Private Balcony
Private Kitchen
Private Bathroom
Living Room
Coffee & Coffee Maker
Wifi
Fan
Free Parking
TV
AC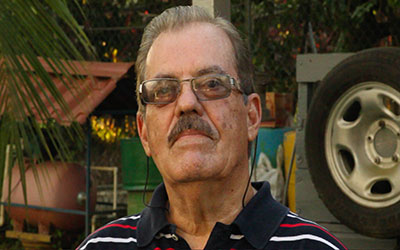 "Amazing – but actually I saw more birds here than in Drake!!! the staff and owner are supernice, they even gave us some limes to go from their trees. We stayed only one night coming back from Drake – the grounds are great!!! We got a big room with TV and cable, there was a huge storm so i went to bed at 5:30pm like a baby .. Breakfast was very nice, fruit, rice, beans, coffee."