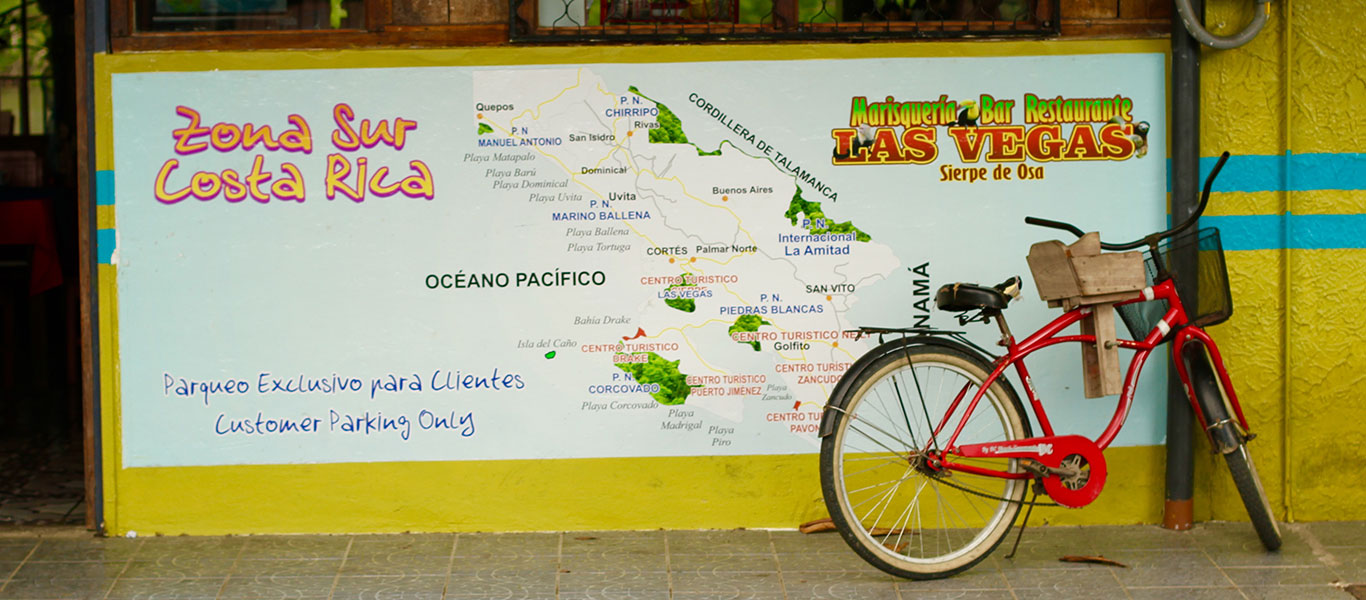 Las Vegas
Las Vegas is a lively, colorful restaurant near the center of Sierpe. Las Vegas is one of the largest restaurants in Sierpe. The restaurant has a beautiful view of the Sierpe River with outdoor and indoor seating. The owner, Johnny Bonilla Montero, is a native of Sierpe and has been living in the town for 35 years. Las Vegas offers traditional Costa Rican foods and other global cuisine. Some of the dishes that are offered by Las Vegas include:
Fresh fish
Ceviche
Steak
Pasta
Casado
Las Vegas not only offers delicious meals, but also tours and a gift shop. Some of the tours that are offered through Las Vegas include:
Cano Island tours
Corcovado National Park tours
Mangroves tours
Kayaking tours
The Las Vegas gift shop has souvenirs and handmade pieces of art.